Covid-19 Information at Skylines
Inside Visiting Fact Sheet
5/24/2022
- The visiting must be in the resident's room.
- Appointments are no longer necessary.
- A maximum of 3 visitors may visit the resident at a time.
- Children are allowed, however, they must wear a mask and maintain a 6-foot distance from the residents.
- Young children are to always remain with an accompanying adult while in the building.
- Guests must always wear a face mask and residents are to wear a face mask during the visit.
- All visitors must prescreen at the kiosk upon arrival. This self-screening process is located in the front lobby.
- Visitors are not allowed in other parts of the building without authorization from administration.
- If these guidelines are not followed, the guest may be asked to leave the facility for the safety of the staff and residents.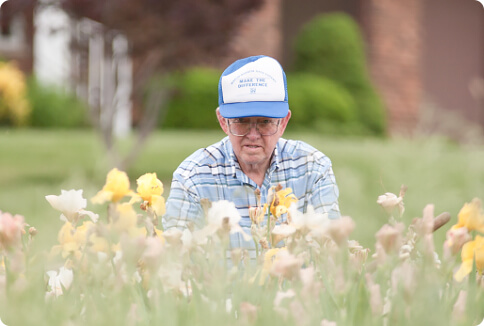 For questions about services in Assisted Living, Skilled Nursing, Memory Care or Independent living, click the "Contact Us" button.